RETAIL STORES
Slippery Rock Cigars
retail store is located at 278 Cameron Drive Slippery Rock PA 16057, phone number 724-234-2439
Butler Cigars & Smoking Lounge
is located at 363 Pittsburgh Road Butler PA 16002,
phone number
724-256-4422
---
Butler Cigars & Smoking Lounge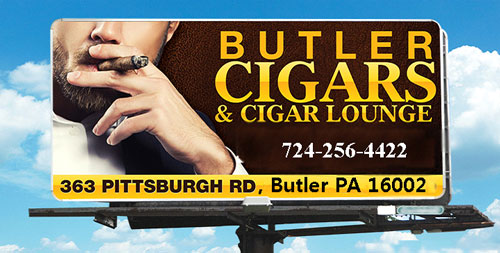 L
ocated on Route 8 south of Butler in the Penn Center Complex (across from the Dairy Queen), if you need directions or have any questions, please feel free to call us 724-256-4422
.
We have a large walk in humidor with a big selection of your favorite cigars and a large and pleasant smoking lounge.
You can also bring in your
own favorite beverage (BYOB) while enjoying t
he smoking lounge, which offers comfortable seating, Wi-Fi internet access, a flat screen TV., free coffee and of course good people to shoot the breeze with.
As we like to say,
GREAT FRIENDS
,
GREAT TIMES
and
GREAT CIGARS.
---
Meet Justin Andrews of Foundry Cigars
- Thursday, April 20th 3-7
Foundry Exclusive Event hosted by Justin Andrews
Special on Foundry cigars
Justin Andrews - Not many guys can say that as a little kid, he jumped into their grandfather's 1956 Ford F100 pick-up anxious to spend the day at tobacco auction in North Carolina. But Justin Andrews can.
Justin comes from tobacco farmers from Virginia and North Carolina, a tradition that spans several generations. Get this: Justin's great grandfather Dennis had 16 kids. No, that's not a typo. 16 kids. From his farm in North Carolina, Dennis grew and sold tobacco for cigarettes, pipe and chewing tobacco.
The bond Justin shared with his grandfather inspired him to join the cigar business in 2009. Justin spent the growing seasons working in Esteli, Nicaragua for LER cigars and learning about tobacco cultivation and cigar making, literally from the ground up. Several of the LER blends that Justin helped develop won critical acclaim and he ultimately became part owner of that company in 2013. But the allure of working for a world-class company proved too strong and Justin left LER to join General Cigars in 2015.
Today, Justin is a key figure in Foundry Tobacco Company. He wears a lot of hats, from working on sales and marketing, to giving input on blends and package design.
Romeo 505 Nicaragua by Romeo y Julieta Cigar Tasting
- Friday, May 5th 3-9
Cinco de Mayo Cigar Event
Specials on cigars, prizes & refreshment.
Mark Thomas Premium Territory Manager of Altadis cigars will be there introduce us to the newest line from RyJ, Romeo 505 Nicaragua.
Rocky Patel Cigar Tasting
- Friday May 19th, 6:30pm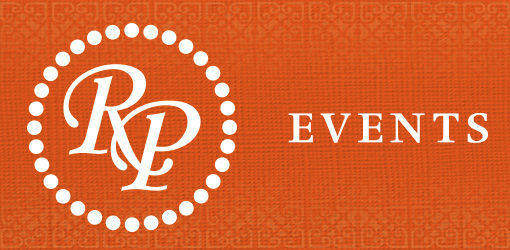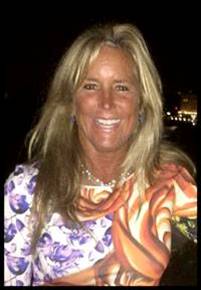 Tracy Dressel, Rocky Patel Regional Sales Manager
Specials on Rocky Patel Premium Cigars
Motorcycle Cigar Crawl
-
Saturday June 10th 10am
Please join us for a day of Riding & Cigar Smoking!
The day kicks off, at Butler Cigars & Smoking Lounge, where we'll enjoy a cigar or 2, have morning foods & coffee.
Then around 1 o'clock you'll take a nice scenic trip to Slippery Rock Cigars, where we'll smoke a few more cigars, have a few beverages and throw some burgers & dogs on the grill.
Cigar special of the day . . . CAO Steel Horse
"Eli Tuesday's"
. Every Tuesday, our smiling, young tobacconist in training Eli, works the shop from 3 to 7, Eli will select
a cigar and that cigar will be 20% off.
Make sure to stop-in on your way home and take advantage of the money savings special and meet the soon to be famous Eli.
Butler Cigars & Smoking Lounge Store Hours:
Tuesday, Wednesday, Thursday & Saturday: 11 - 7
---
Slippery Rock Cigars Retail Store
Slippery Rock Cigars retail store islocated at 278 Cameron Drive, Slippery Rock, PA 16057. We're in an odd location, but well worth the visit, so if you're in the neighborhood stop by, sit down and enjoy a fine cigar and good conversation.
We have a large selection of cigars (well over 500 facings and growing) to choose from. Major lines like: Arturo Fuente, Ashton, Acid, Camacho, Oliva, Cohiba, Punch, Macanudo, Montecristo, Romeo y Julieta, Rocky Patel, Gurkha, Padron and alot more. You will be pleased to find many of the hot boutique lines such as: 262, Nomad, Deisel, Don Gonzalez, My Father, Don Pepin, 5 Vegas cigars and more for your enjoyment.
Pipe smokers, check out our increasing selection of pipes and pipe tobacco, all at reasonable prices.
Stop in, pick-up a few of your favorites and enjoy them in our smoking lounge, where you can relax and get away from the stress of a hard day.
Motorcycle Cigar Crawl
- Saturday June 10th, 10am
The event kicks off at 10 am at Butler Cigars & Smoking Lounge (363 Pittsburgh Road, Butler PA 16002). There will be morning food, refreshments and cigar specials.
Then around 1 o'clock you'll take a scenic trip to Slippery Rock Cigars (278 Cameron Drive, Slippery PA 16057), where we'll smoke a few more cigars, have cigar deals, beverages, burgers and dogs on the grill.
Stay tuned for more information.
Slippery Rock Cigars Store Hours:
Tuesday, Wednesday, Thursday & Saturday: 9 -5