Welcome to Slippery Rock Cigars
Welcome and thank you for visiting Slippery Rock Cigars. We have a simple clear philosophy: honest service and competitive pricing.
FREE SHIPPING on all orders over $99 *
---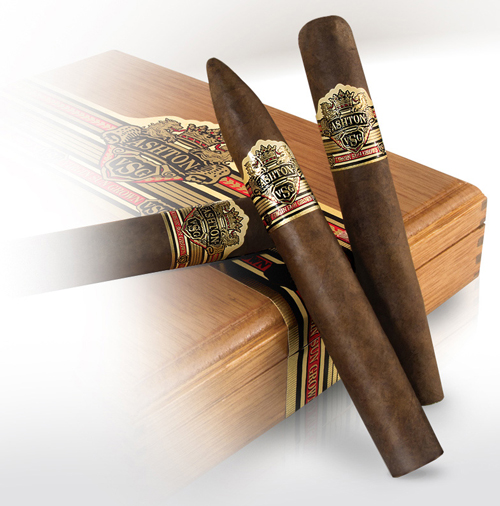 A private estate in Ecuador furnishes the proprietary wrapper of Ashton Virgin Sun Grown from high-grade Sumatra seeds. The region's natural cloud cover serves as a delicate sunlight filter, slowly maturing the highest primings. Four- to five-year-aged Dominican tobaccos procured from the most fertile plants underscore a powerful cedar and espresso flavor against a vibrant, dark chocolate expanse.
Prepare to ponder something serious, Ashton Virgin Sun Grown is the original declaration of bold, balanced determination.
Available Sizes:
Belicoso No. 1, Corona Gorda, Eclipse,
Enchantment:, Illusion, Robusto,
Sorcerer, Spellbound, Torpedo,
Tres Mystique & Wizard
Slippery Rock Cigars / Butler Cigars & Smoking Lounge
Slippery Rock Cigars, 278 Cameron Drive, Slippery Rock, PA 16057 - 724-234-2439 or 877- 332-2612
Butler Cigars & Smoking Lounge, 363 Pittsburgh Road, Butler PA 16002 - 724-256-4422
Slippery Rock Cigars doesn't sell tobacco products to anyone under the age of 21and doesn't sell cigarettes or smokeless tobacco of any kind. If you are under the age of 21 exit this site immediately!
Upon placing an order, purchaser agrees to be responsible for complying with all local, state and federal laws and regulations, including but not limited to their purchase, transportation, delivery, any required fees and compliance with all applicable laws.
SURGEON GENERAL WARNING: Tobacco Use Increases The Risk Of Infertility, Stillbirth And Low Birth Weight.
Copyright Slippery Rock Cigars LLC 2004 – 2017