Discount Cigars
Omar Ortez Original Cigars 60ct box
BUY A BOX OF OMAR ORTEZ ORIGINAL 60CT BOX
GET A JETlINE SINGLE FLAME TORCH LIGHTER FREE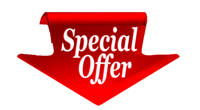 These solid handmade cigars are true "puros". All the components (wrapper, binder, and filler) are of Nicaraguan origin – and, in fact, are all grown on the same farm within a short drive from the factory itself.
Spicy, bold, and loaded with dark ligero fillers, these quality smokes will wake up your palate in a hurry and entice your senses with their rich satisfying aroma.
Available Sizes: Belicoso: 6 1/8 x 52 Toro: 6 x 54 Robusto: 5 x 54
https://www.slipperyrockcigars.com/omar-ortez-originals-cigars.html
Montecristo White Vintage Connecticut Cigars
BUY A BOX OF MONTECRISTO WHITE VINTAGE CONNECTICUT
GET A XIKAR EXCUTIVE LIGHTER FREE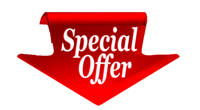 Carefully grown in the sandy, mineral-rich soil of the Connecticut River Valley, Connecticut Shade Wrapper is prized for its unique, silky texture, golden color and delicate flavor. The finest leaves are nurtured on Montecristo's company farms and reserved exclusively for these special cigars.
Montecristo White Vintage Connecticut marries the subtle nuances of a vintage 2008, aged Connecticut Shade Wrapper to a sensual blend of hand-selected binder and fillers.
Connecticut Shade Wrapper are grown in the sandy loam, unique to the Connecticut River Valley, under special tenting that filters the sun and elevates humidity to ideal levels. These conditions culminate in leaves that are prized for their silky texture, golden appearance, delicate flavor and flawless burn. The very finest of these leaves are carefully nurtured on Montecristo's company farms and are reserved for Montecristo cigars.
Montecristo's expert artisans have patiently aged select leaves to create the Montecristo White Vintage Connecticut cigar. The subtle taste nuances of the wrapper are married to a sensual blend of rich, hand-selected binder and filler tobaccos, culminating in a sophisticated smoke – with complex flavor sensations. This exquisite cigar is certain to delight the aficionado.
Arturo Fuente Chateau Fuente Cigars
BUY A BOX OF ARTURO FUENTE CHATEAU FUENTE
GET A 2-PACK OF ARTURO FUENTE HEMINGWAY CLASSIC MADURO FREE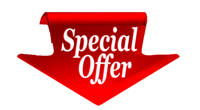 The Chateau Fuente line of cigars was inspired by the beautiful Chateau de la Fuente, home of the world renowned Arturo Fuente tobacco plantation. Each unique creation is masterfully blended from the Fuente families' private reserve of aged tobacco and rolled to the perfect shape and size.
Available in both silky Connecticut shade wrapper and the more robust Ecuadorian Sungrown wrapper, Chateau Fuente cigars are aged to perfection before being individually wrapped in their signature cedar sleeve. Like all Arturo Fuente cigars, the Chateau Fuente line is made complete by hand - the same way Arturo Fuente did, 100 years ago.
Slippery Rock Cigars doesn't sell tobacco products to anyone under the age of 21and doesn't sell cigarettes or smokeless tobacco of any kind. If you are under the age of 21 exit this site immediately!
Upon placing an order, purchaser agrees to be responsible for complying with all local, state and federal laws and regulations, including but not limited to their purchase, transportation, delivery, any required fees and compliance with all applicable laws.
SURGEON GENERAL WARNING: Tobacco Use Increases The Risk Of Infertility, Stillbirth And Low Birth Weight.
Copyright Slippery Rock Cigars LLC 2004 – 2014