Discount cigars online
Charlie Torano Captiva Cigars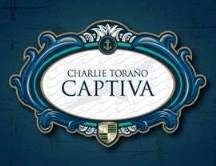 Charlie Torano represents the fourth generation in the Torano tobacco family. Working alongside his father and industry legend Carlos Torano for 15 years, Charlie has had his hand in creating unique cigar brands under the family name as well as for countless other major distributors. Charlie, who has held the title of President of Torano Family Cigar Company for over a decade felt it was finally time to create a cigar under his name which represents his personal tastes and pastimes.

"Captiva, which is a very small island off the coast of Southwest Florida is my favorite place in the entire world", said Charlie Torano. Every year, I plan a summer family trip there which serves as my get-away from the everyday. It takes me back to the true essence of cigars. I am able to smoke and simply relax as I feel the pressures of life dissipate wth every puff. I am able to reflect, count my blessings and recharge my batteries.

The Captiva cigar is made with a beautiful oily Ecuadorian wrapper and is combined with Nicaraguan fillers that have been specially aged and selected by Charlie. The cigar is medium to full bodied with notes of coffee, chocolate and sweet peppery spice.

Available sizes: Robusto 5 x 52, Toro 6 x 50, Churchill 7 x 47, BFC 6 x 60
Don Diego Babies
Don Diego cigars have generations of history with cigar smokers the world over.
Originating from the Canary Islands, and the first cigar made there after the Cuban Embargo began, this wonderful milder cigar is now masterfully crafted in the Dominican Republic under the watchful eye of José Seijas. With a smooth Connecticut Shade wrapper, and specially aged, hand-selected tobaccos, this is one cigar not to be missed.
Avo Classic Cigars
The cigars in the AVO Classic series are indeed the classics among the Cigars in Perfect Harmony. It was with this composition that Avo Uvezian in 1988 celebrated his highly successful debut as a cigar composer in the New World.
Available in four choice formats, the cigars in the AVO Classic series are remarkable for the exceptionally harmonious intonation of their blend and develop an aroma that is both mild and delicately spicy. The AVO Classic No. 2 and AVO Classic Robusto are both available in a tube, guaranteeing optimum protection for this most musical Classic cigar.
Ashton Virgin Sun Grown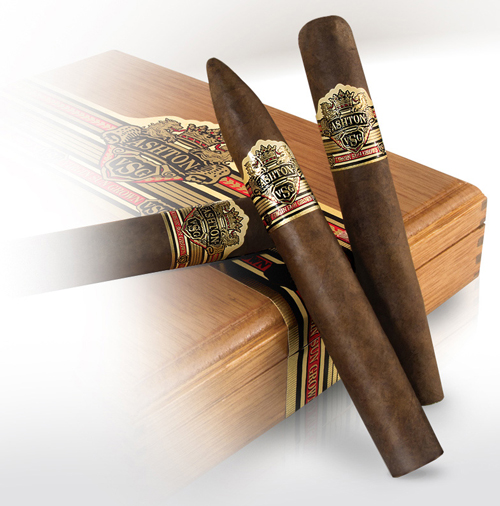 A private estate in Ecuador furnishes the proprietary wrapper of Ashton Virgin Sun Grown from high-grade Sumatra seeds. The region's natural cloud cover serves as a delicate sunlight filter, slowly maturing the highest primings. Four- to five-year-aged Dominican tobaccos procured from the most fertile plants underscore a powerful cedar and espresso flavor against a vibrant, dark chocolate expanse. Prepare to ponder something serious, Ashton Virgin Sun Grown is the original declaration of bold, balanced determination.
Slippery Rock Cigars doesn't sell tobacco products to anyone under the age of 21and doesn't sell cigarettes or smokeless tobacco of any kind. If you are under the age of 21 exit this site immediately!
Upon placing an order, purchaser agrees to be responsible for complying with all local, state and federal laws and regulations, including but not limited to their purchase, transportation, delivery, any required fees and compliance with all applicable laws.
SURGEON GENERAL WARNING: Tobacco Use Increases The Risk Of Infertility, Stillbirth And Low Birth Weight.
Copyright Slippery Rock Cigars LLC 2004 – 2014